Our last articles (Verified! These 11 Famous American Women Are From Cameroon, Their DNAs show) generated a lot passion. For those familiar ...
Our last articles (Verified! These 11 Famous American Women Are From Cameroon, Their DNAs show) generated a lot passion.
For those familiar with our
magazine
, we have been covering African Americans that have tried to trace their lineage back to Cameroon since our beginning. While our
last article
inspired both positive and negative reactions, the enthusiasm generated by the piece has been and continuous to be tremendous. We have decided to present the male version of the article. We would like to point out that the lists presented in these articles are not exhaustive.
They do not include people such as Ndamukong Suh, whose father is straight from Cameroon. They are just lists of individuals that have researched their previously unknown ancestry and have confirmed results, which have been publicized.
Here are American male celebrities that have traced their origins back to our country.
Anthony Anderson
Anthony Anderson:
You probably recognize the funny man Anthony Anderson from sitcom such as Black-ish, The Bernic Mac Show and movies such Me. Myself & Irene, Transformers, The Departed, Scream 4 and Kangaroo Jack. Anthony Anderson's DNA tests revealed that his ancestors hailed from Bubu people of Bioko Island and the Tikar, Hausa and Fulani people of Cameroon. Bioko Island is part of the actual Equatorial Guinea in Central Africa.
Blair Underwood
Blair Underwood:
While appearing on NBC's Who Do You Think You Are, this American television, film and stage actor and director discovered that people on his father's side are from Cameroon. Blair Underwood's DNA matched a man in Babungo, Cameroon in the Ancestry DNA database. Along with his father Blair Underwood visited the village of Babungo in the north-west region of Cameroon. Additional test revealed that his African roots comes from the Bamun, Brong and Igbo ethnic groups of West Africa.
Chris Rock
Chris Rock: The bigger and blacker comedian showed a lot of emotion after learning that one of his ancestors fought for the freedom of other slaves, and became a State legislator at the age of 24. Chris Rock also found that he was a descendent of the Udeme people of northern Cameroon.
Chris Tucker
Chris Tucker:
The Rush Hour's actor Chris Tucker participated in a PBS documentary on the genetic makeup of African Americans found that his mother's lineage goes back to the Bamiléké people of Cameroon and his father's to the Ambundu people of northern Angola. He traveled to Angola and Cameroon after this discovery. Chris Tucker is best known for playing the role of Smokey in the movie Friday and Detective James Carter in the Rush Hour film series.
Lonnie Rashid Lynn
Common:
Lonnie Rashid Lynn better known by his stage name Common (formerly Common Sense), is an American hip hop recording artist, actor, and poet from Chicago, Illinois. Common traced his roots to the Bamiléké and Ewondo ethnic group in Cameroon. The Bamiléké people inhabit the highlands between the Mbam and the Noun rivers in Cameroon. The Ewondo people are concentrated in Yaoundé.
Don Lemon
Don Lemon:
Don Lemon is a journalist and an Anchor for the cable news network (CNN). Don Lemon discovered through DNA testing that his ancestors are 25% from Nigeria and 22% from Cameroon and DR Congo. The journalist was overwhelmed by emotions during the revelation.
Don Cheadle
Don Cheadle:
The Ocean 12, Brooklyn's Finest, and Hotel Rwanda's actor Don Cheadle shares paternal genetic ancestry with people of the of the Ewondo ethnic group of Cameroon and shares maternal genetic ancestry with the Bamiléké, Masa and Tikar people of Cameroon.
Nate Parker
Nate Parker:
Nate Parker is an American actor and former All-American wrestler at the University of Oklahoma. Nate is known for movies such as Beyond the Lights, the Great Debaters, Non-Stop and Red Trails. Nate traced his lineage to the Tikar People of Cameroon.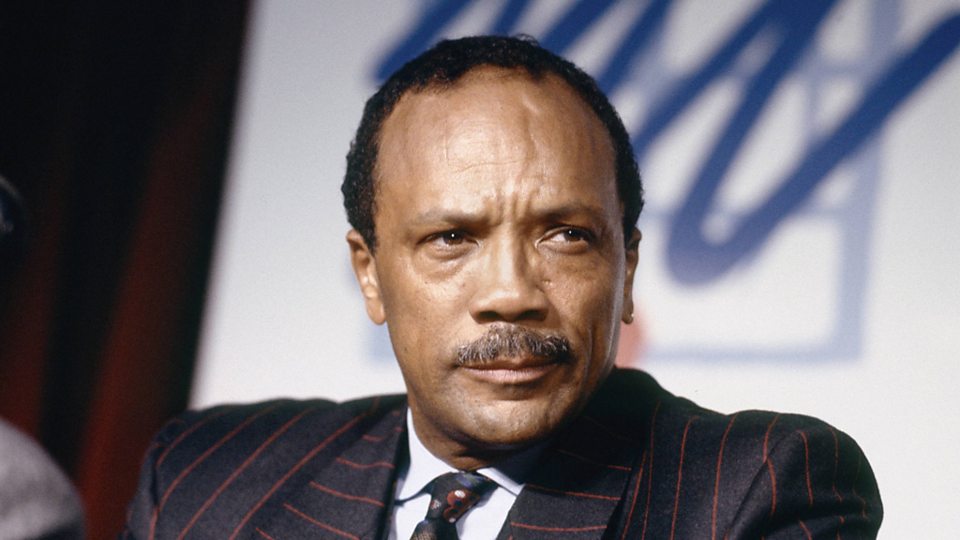 Quincy Jones
Quincy Jones: Quincy Jones is an American record producer, conductor, arranger, composer, musician, television producer, film producer, instrumentalist, magazine founder, entertainment company executive, and humanitarian. Most people know him for his work with Michael Jackson and Franck Sinatra. Jones found out through his Maternal DNA (mtDNA) that he is a descendant of the Tikar people in Cameroon.
Spike Lee
Spike Lee:
This prolific and famous American filmmaker is best known for movies such as Malcom X, Love and Basket Ball, Best Man, Inside Man, 25th Hour, Do the Right Thing Etc. Spike Lee took a DNA test and found that he's African American of Cameroonian ancestry and Nigerien (from Niger) ancestry. Spike was the strogest supporter of the Cameroon national team durig the 1994 FIFA World Cup (held in the USA) and could be seen supporting a shirt with Cameroon flag while shooting the music video for Michael Jackson's hit (They Don't Care About Us).
Trey Songz
Trey Songz:
Trey Songz (whose real name is Tremaine Aldon Neverson), the American RnB artist that has reportedly revealed his true origins. In an exclusive interview with MTV, the artist is said to have revealed that his grandfather hailed from Cameroon and more specifically the west region of Cameroon known as Bafoussam. He is said to have shown his grandfather's passport to the interviewer, on which the name "Tchafack André" could be seen. We have not confirmed this information, the list of Hollywood famous people to claim some kind of tie to Cameroon keeps on growing.